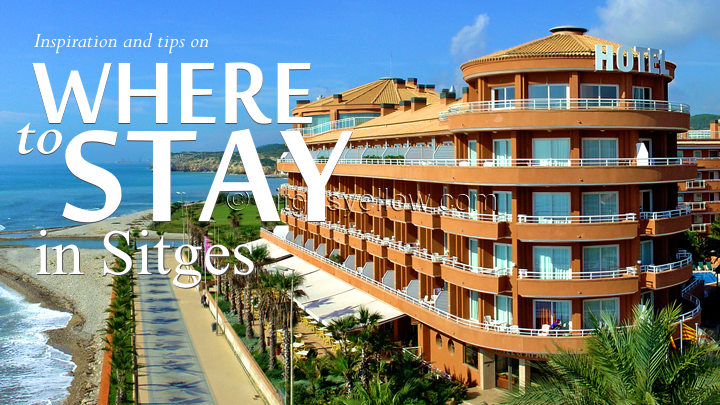 Where to stay in Sitges in 2018?
Top hotels, B&B's & guesthouses


SItges has a very good selection of hotels and self-catering apartments to suit every budget. You can find hotels and apartments with a sea-view or choose to stay in the village of Sitges which is just a short walk from the beach. Whether you are looking for affordable holiday apartments or classy hotels, Sitges has something for everybody. Don't wait too late to book - as Sitges is small and gets very busy in the season!

> See all Sitges Hotels and Self catering Apartments

We can recommend the following hotels and apartments in Sitges which are among the most popular and best reviewed in 2017 and at the start of 2018.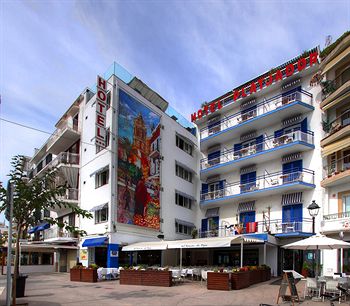 > Platjador Hotel.

The Platjador Hotel is ideally located in central Sitges and is by the sea and near the village. The Platjador has a wonderful rooftop bar with Mediterranean Sea views and a breakfast buffet and free WiFi included in the room price. Rooms are stylish with air conditioning and a private bathroom, complete with a hydro-massage shower. They also feature a 32-inch LCD TV, pillow menu and tea and coffee-making facilities. The in-house restaurants El Rincon de Pepe Restaurant serves traditional Catalan cuisine like stews and rice dishes as well as fresh fish and meats. The hotel's wine cellar also has a number of international wines to taste

. BOOK HERE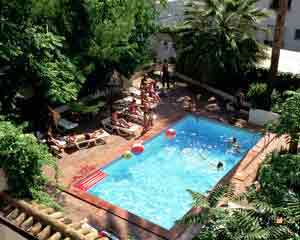 > Galeon Hotel Sitges.

Friendly staff, lovely rooms, a good location and a fantastic breakfast buffet with cava makes the Galeon hotel in Sitges a very popular place to stay and great value. Galeon has a garden area with outdoor pool, free Wi-Fi everywhere and free tea/coffee service on ground floor. The Galeon Hotel rooms are modern with flat-screen TV, air-conditioning and little touches like a pillow menu. Standard rooms are in the main building and superior rooms are in the modern annex with a rooftop hot tub. Beach towels and umbrellas can borrowed free for a small deposit.The >Galeon hotel is close to Sitges Station and to the beach. >

BOOK HERE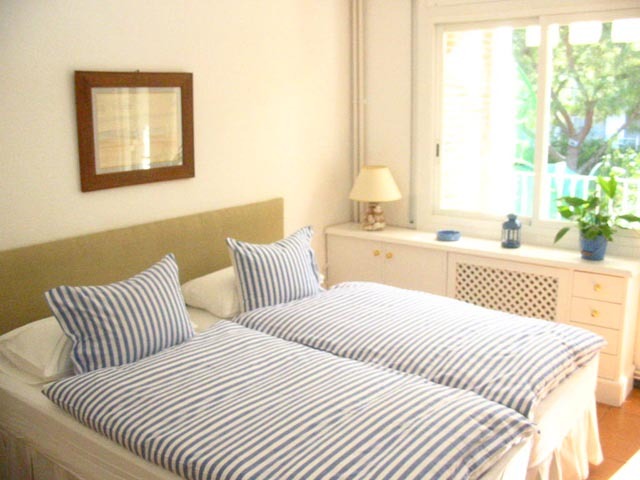 > Antonio's House.

Charming Antonio's house is small and much loved guest house in Sitges. It is just 5 minutes' walk from Sitges village centre and beaches. It has a lovely terrace and luxurious rooms with free Wi-Fi and a private bathroom, Each with a private balcony overlooking the garden. Other facilities include is a bright conservatory with armchairs. Owner Antonio makes sure his guests are very happy with personal attention and top quality throughout. Only 6 rooms so don't wait to book.

BOOK HERE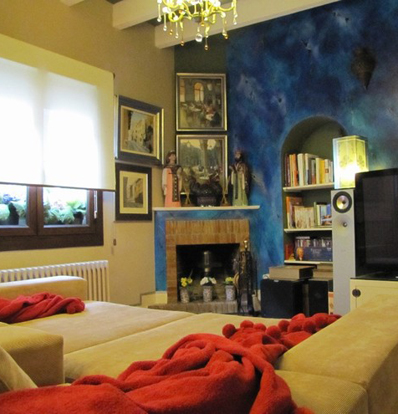 > Boutique Hotel Davallada.

The Davallada is a colonial-style hotel

on one of Sitges' charming little winding streets in the old part of the town in an listed building less than 5 minutes' walk from the beach It has big and individually decorated rooms with original 19th-century features like stone archways and beamed ceilings all with attractive decor, antique furniture and lovely art work. All rooms have air conditioning, flat-screen TV and free Wi-Fi. Some rooms have terrace overlooking Sitges or the sea. It's really a beautiful place to stay and guests praise the very friendy and helpful attention from owners and staff. Excellent breakfast and a complimentary bottle of wine on arrival. Sitges station is just 5 minutes on foot >
BOOK HERE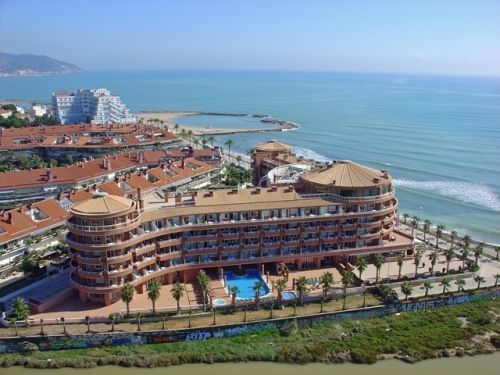 > Sunway Playa Golf & Spa.

Very nice hotel at the south end of Sitges beaches overlooking the sea and with views over the Terramar Golf Course. Nice big aparments with modern kitchens, microwave and washing machine. Rooms have tiled floors, satellite TV, air-conditioning, private balconies and many have great sea views. The apartments have modern kitchens with a hob, microwave and washing machine. Nice facilitis include free bicycles for guests, 2 pools, so you get the sun all day and free Wi-Fi.

The Playa Golf has its own little supermarket, and there is also a new spa on the top floor and fitness centre. The Sunway Playa has 3 restaurants offering a range of Mediterranean dishes. The front restaurant has lovely sea views. The town centre is a 10-minute ride away or 25 minute walk along the beach promenade. > BOOK HERE


> See all Sitges Hotels and Self catering Apartments



---
How to get from Barcelona airport to Sitges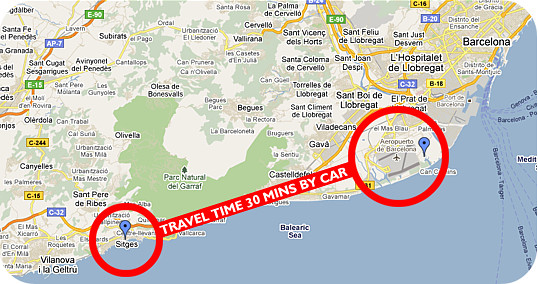 Sitges is 30km south of Barcelona's airport El Prat airport. There are several ways to get from Barcelona airport to Sitges but there is no train connection from Barcelona airport to Sitges.
By train

Ticket price for single ticket ˆ2.90
Travel time around 45 minutes

There is no direct train from Barcelona airport to Sitges. Barcelona airport has two airport terminals, T1 and T2. The railway station is located at Terminal T2. If you are landing at T1 you can take a free green shuttle bus (green) to get from terminal T1 to terminal T2. When you are at Barcelona airport train station take the Renfe R2 Nord train (it is the only line at this station) which leaves every 30 minutes towards Macanet-Massanes.

The name of this railway network is "Cercanias" in Spanish - and " Rodalies" in Catalan. Get off at the first station called "El Prat de Llobregat" and change platform to take the train to Sitges which is the R2 Sud in the direction "Sant Vincenc de Calders." From Sitges station you can walk to most hotels in the town centre or take a local taxi.

By bus

Ticket price: ˆ 2.85 single.
Travel time around 45 minutes

Take "Mon Bus" from Terminal 1 arrivals of Barcelona airport to Sitges. Timetable: Hourly in mornings and evenings and half-hourly from around 11.30 to 18.00.
> See Monbus airport timetable.


By taxi

Price around ˆ 60
Travel time around 30 minutes

There are taxis outside terminals T1 and T2 of Barcelona airport.


By car
Driving time around 30 minutes

You can rent cars at Barcelona airport. (We can recommend Europcar) Take the C-31 highway towards Castelldefels, and then take C-32 tollroad (previously called A-16) Get off at exit 30 towards Rambla de Sitges. At the roundabout, take the second exit towards C-211/Passeig de Vilafranca. Take the first exit after the second roundabout. You will reach another roundabout and then take the third exit towards Avenida Sofia. Keep going straight, the hotel is right on the sea promenade. Toll cost approx: ˆ 5.40




> Find timetable of trains from Sitges to Barcelona airport
> Book hotels in Sitges